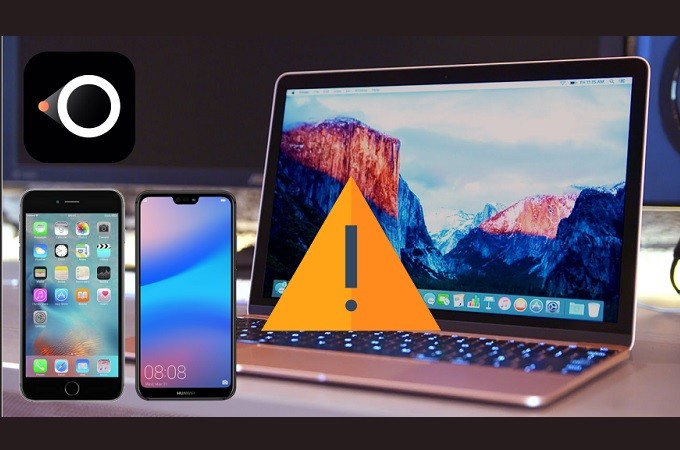 Some users cannot connect their iPhone and Android phones to LetsView on Mac. Here are some solutions for your reference.
Solutions to iPhone/Android Cannot Connect via WiFi on Mac
Basic solutions
Connect your phone and computer to the same WiFi network.
Restart your phone, computer and router to retry.
Restart LetsView desktop program and retry.
Check if you entered the correct PIN code
If you connect your phone to the Mac using the PIN code, please check if you entered the correct one.
When you need to mirror Android/iPhone screen to your Mac, please enter the Mac's PIN code on your phone. The PIN code will be displayed on the upper right corner on the desktop program.
When you want to mirror your Mac screen to your Android/iPhone, please enter the phone's PIN code on your Mac. The PIN code will be displayed on the upper right corner on your phone.

When you plan to mirror Mac 1 to Mac 2, you can enter Mac 2'S PIN code on the input box of Mac 1.
Note: Each computer can only receive one screen at a time. For example, if you have mirrored your phone screen to Mac, then other phone or computer cannot be cast to this Mac.
Check the router and virtual machine
If you are using a public or company WiFi and the "AP Isolation" is enabled or the router blocks our ports, you need to consult the technicians of your company to fix the issue.
If you are running LetsView on a virtual machine, change the network sharing mode to "Bridged".
Send feedback
If it still doesn't work, please refer to the screenshot below to send us feedback. We will get back to you ASAP!